Back
E-commerce portal
B2C Web Portal
B2B Web Portal
Website (B2C Web Portal)
An ecommerce portal with an exhaustive collection of more than 20,000 SKUs (Stock Keeping Units) across 50+ Categories. They have Action Figures, Tshirts, Mobile Covers, Keychains, Notebooks, Coasters, Posters, Wallets, Glasses, Watches and what not! We have designed and developed an efficient, responsive and intuitive website facilitating seamless buying experience for the customers. We understand the customer persona and have implemented algorithms that make them come back and buy more products.
Key Features
Search and filters – focused and customized to suit the business model. Powered by Solr Indexer ensures that the performance is never compromised.
SEO compatible website.
Upsells and cross sells.
Bulk and Combo offers.
Customized algorithm to boost products on the website based on a new movie release or based on seasons.
Customer referrals and earnings.
Wallet implementation. In-app points can be redeemed with newer purchases.
Discount coupons.
One step checkout: Payment gateway integration: RazorPay, PayTM.
Integration with inventory management system.
Inventory synching.
Get in touch
100% Mobile Responsive Website
Responsive design allows you to stay ahead of the trend. The website is designed and developed to be compatible with iPhones, Androids and Tablets. We have thus enhanced the customer's browsing and purchase experience, optimised for the device that is accessing it.
Get in touch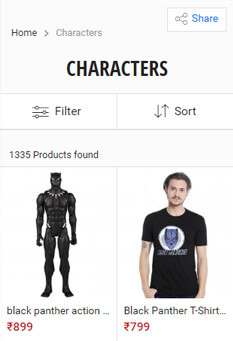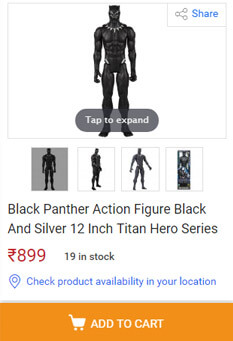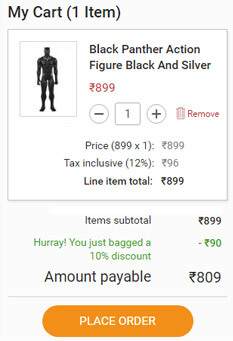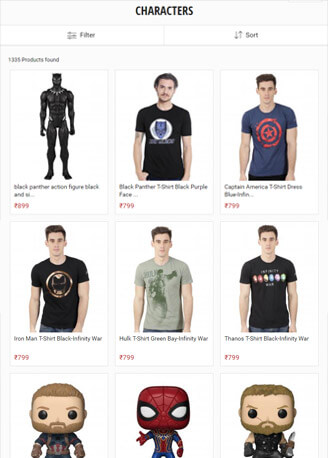 Admin Web Portal
The backend allows complete administration of the system with visibility to customers, orders, returns, setting up discount codes, discounts at the tier levels, managing various business rules such as shipping charges, ability to set up flexible product definition, manage products, size charts, product images, bulk import products and much more.
Key Features
Dashboard for analytics.
Stock threshold alerts.
COD settings.
Boost products by categories, keywords.
Free shipping settings.
Return workflows settings.
Payment settings.
Setup bulk and combo offers.
View order details.
Acknowledge returns.
Setup wallet rules.
B2B Systems
The main motive of the B2B system is to manage and pre-launch product catalogues that are available to the wholesales businesses to review the catalogues, product prices and to pre-book orders. This helps in maintaining the required inventory. As well as promoting new products (that are not yet launched in the market) and checking for the traction by the buyers before-hand.
Key Features
Dashboard for analytics.
Manage product catalogues.
Automated emails for new products available.
Wholesale business login.
Preview products
Pre-book products.
View bulk offers.