Back
Innovative Web App Redefines Gift-Giving: Elevating the Art of Meaningful Connections
In the dynamic realm of technology, where innovation is the currency and creativity is the heartbeat, Seffcon stands tall as a trailblazing software company. Armed with a passion for converting ideas and concepts into tangible technological marvels, Seffcon has once again pushed the boundaries of possibility. This time, the spotlight shines on a responsive web app B2C platform, a masterpiece meticulously crafted for their esteemed client based in Vancouver. Unveiling a gateway to a world of unparalleled gifting experiences, Seffcon has helped their client usher in a new era of meaningful and memorable connections.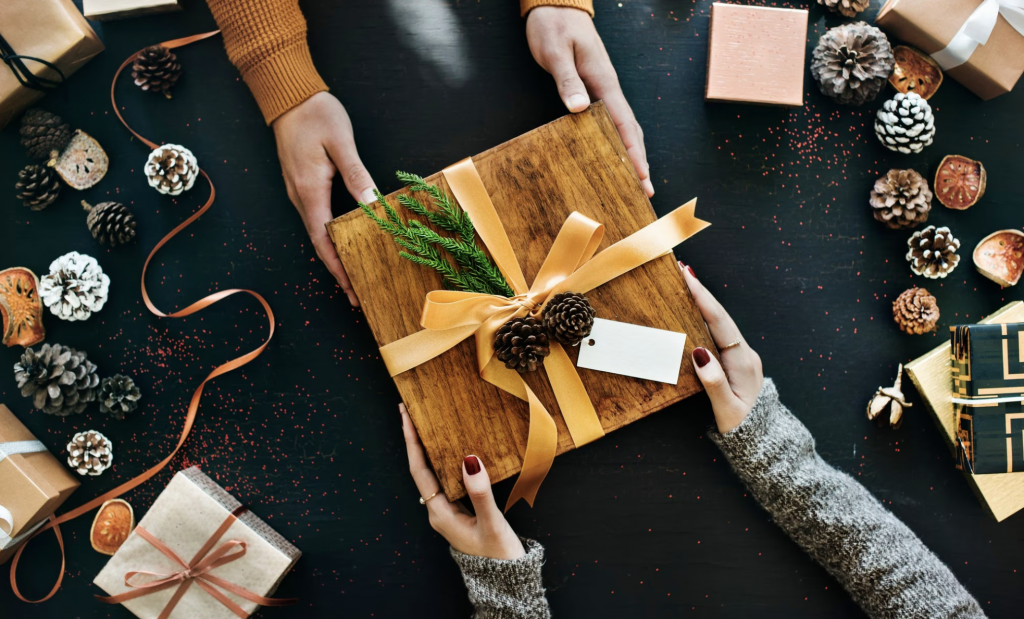 Image by rawpixel.com on Freepik
Reimagining Gift-Giving:
Gone are the days of generic presents and uninspired tokens of appreciation. Seffcon has worked closely with their client and given rise to a platform that transforms the act of gifting into an art form – an experience brimming with thoughtfulness, uniqueness, and unparalleled quality. With the Vancouver-based client's vision at the core, this responsive web app has reimagined the very essence of gift-giving.
Curating Uniqueness, Cultivating Memories:
Imagine a world where finding the perfect gift is not just a task, but a delightful journey of discovery. This creation empowers users to unearth the best, most unique, and high-quality gifts, resulting in an experience that transcends the ordinary. Categorized under Flower, Restaurant, Cake, Creative/Entertainment, and Accessories, the platform serves as a haven of curated options that make every gift-giving occasion meaningful and unforgettable.
Key Features for an Enriched Experience:
Seffcon has developed this platform for their client, which is a symphony of innovation and user-centric design, boasting a plethora of features that enhance the gift-giving process:
Secured Member Area: A private gateway to a world of thoughtful gifting, ensuring user privacy and security.
Event Management: Seamlessly set up events and reminders, keeping important dates at the forefront.
Subscription Plans: Elevate the gifting experience with subscription plans, offering convenience and variety.
Free Trial Offerings: Experience the magic before committing, with the option of free trials.
Profile Management: Users can easily manage their profiles, ensuring a personalized touch in every interaction.
Active Plan Tracking: A dedicated member account area with an overview of active plans and purchase history.
Gift Idea Generation: Fill a questionnaire and watch as innovative gift ideas are generated based on preferences.
Favorites and Tagging: Users can curate their favorites and add personal tags, making each selection special.
Feedback Loop: A direct line for users to provide feedback, shaping the platform's evolution.
User Behavior Insights: Track user behavior to fine-tune the experience and deliver even more tailored recommendations.
Email Notifications: Stay informed and engaged with timely email notifications.
Empowering the Administrators:
The platform extends to the administrative end, with an intuitive interface designed and developed by Seffcon to empower their client and enhance the platform's offerings:
Supplier Management: Streamlined control over suppliers ensures a seamless supply chain.
Category and Gift Idea Management: Effortlessly manage categories and gift ideas, keeping content fresh and exciting.
Curated Options: Leveraging advanced algorithms, the platform finds the crème de la crème of gift options across various categories.
Unveiling the Technological Marvel:
This feat of ingenuity wasn't woven out of thin air – Seffcon's tech stack paints a picture of sophistication and innovation:
Nodejs: A robust foundation for seamless server-side operations.
Fastify: Empowering rapid development with a high-performance web framework.
Swagger: Crafting interactive API documentation for effortless navigation.
Nextjs: Building lightning-fast user interfaces for an enhanced user experience.
MongoDB: A versatile, scalable, and high-performance database solution.
Vercel: Seamlessly deploying web projects with ease and efficiency.
AWS: Harnessing the power of Amazon Web Services for unparalleled scalability.
Zeptomail: Streamlining communication through efficient email channels.
Stripe Payment Gateway: Enabling secure and seamless transactions.
Bootstrap: Crafting visually appealing and responsive designs.
Firebase: Leveraging Firebase's powerful tools for efficient backend operations.
Elevate Your Gift-Giving Experience:
In an age where connections are forged through innovation, this responsive web app B2C platform, developed by Seffcon for their client, emerges as a testament to technological prowess and a commitment to enriching human experiences. With every interaction, every recommendation, and every gift, this creation fosters deeper connections and meaningful moments. It's a tribute to the art of giving, where thoughtfulness and technology converge to shape a future where the act of gifting transcends the ordinary and becomes a symphony of heartfelt emotions.
Seffcon is proud to have accomplished this innovative vision of their client and helps you to elevate your gift-giving journey to new heights, one meaningful connection at a time. Learn more about the technical details here.
Experience the journey with us
Summarise your requirements and our business analyst would get back to you at the soonest.
Get in touch