Back
Empowering Startups: The Seffcon Approach to Seamless Tech Integration
In today's fast-paced digital landscape, startups are faced with the dual challenge of nurturing their business growth while effectively managing their technical responsibilities. This is where Seffcon, a dynamic software development company, emerges as a catalyst for startups looking to elevate their digital presence and seamlessly handle their technological needs.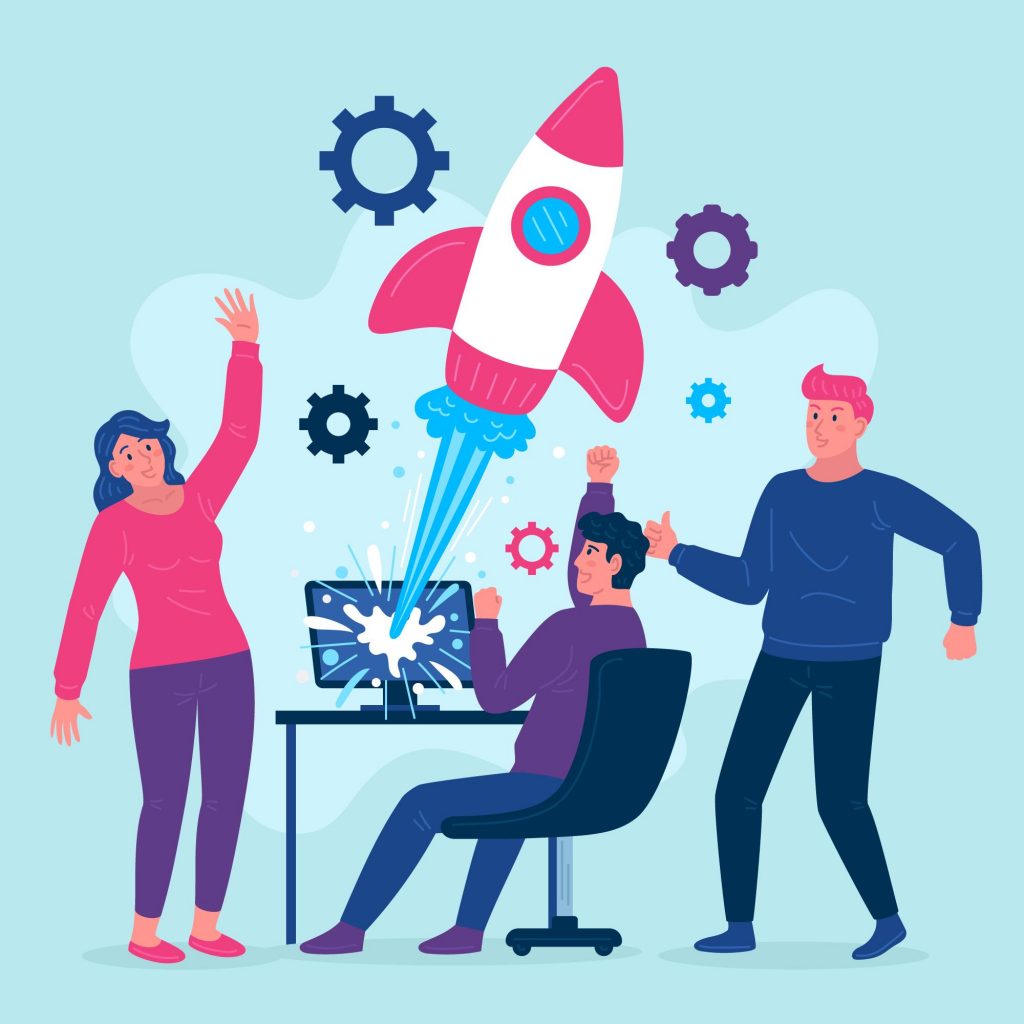 Image by Freepik
Consider a Bay Area startup, which, after over two years of navigating the entrepreneurial landscape, had amassed a substantial user base for its web app. Recognizing the need for additional web developers to unburden them from technical intricacies and enable laser-focused business expansion, they turned to Seffcon.
Seffcon stepped in with its arsenal of talents: proficient frontend development skills in ReactJS and NextJS, an innate ability to quickly grasp complex concepts, and a streamlined project management approach that extracts the best from available resources. As a result, the onboarding process flowed seamlessly, fostering a level of comfort that ensured a successful handover.
The journey thereafter has been nothing short of transformative. As Seffcon took the reins, the web app began its evolution towards greater heights. The essence of Seffcon's contribution lies in its keen attention to detail, rigorous impact analysis, and thought-provoking inquiries that stimulate innovation. Backed by two decades of IT experience, Seffcon has honed its expertise in catering to diverse clients worldwide.
At the heart of this accomplishment lies meticulous planning – every sprint, every release meticulously coordinated to align with production systems. Strong communication and unwavering programming prowess are the cornerstones of Seffcon's continued success. This synergy has culminated in a symbiotic relationship with the client, transforming them from a one-time project partner into an ongoing collaboration that boasts business continuity.
The relationship extends beyond business discussions. From celebrating milestones like India's Chandrayaan 3 mission success to deliberating critical software development decisions, Seffcon and its client engage in healthy, fruitful conversations. This is a testament to Seffcon's ethos – putting the client's needs at the forefront. Each interaction underscores Seffcon's commitment to providing exceptional engagement models and prompt services, continuously enhancing the learning curve.
A shining example of this partnership is the web app project that the startup entrusted Seffcon with. The app revolves around the noble objective of connecting users with culturally inclusive mental health professionals. The startup firmly believes in affordable, high-quality mental health care accessible to all. Their mantra – "Get inclusive care, tailored to your needs" – speaks volumes about their commitment to the cause. This web app is built on React concepts, with NextJS framework, backend is in NodeJS, and leverages Google Calendar APIs for therapist availability schedule and appointments.
Stepping into this landscape, Seffcon feels an immense honor. The web app project aligns seamlessly with Seffcon's ethos of empowering businesses through technology. As Seffcon contributes its technical prowess, the startup can focus wholeheartedly on what it does best – shaping a world-class mental health support platform.
In the realm of startups, Seffcon stands out as more than a mere development partner; it's a growth enabler. The startup's journey is emblematic of the numerous ventures that have entrusted Seffcon with their tech responsibilities, witnessing their business visions transform into reality.
In conclusion, for startups seeking an exceptional software development team to manage their tech needs, Seffcon emerges as a beacon of expertise. As startups continue to steer the course of innovation, Seffcon ensures that they're well-equipped to navigate the technological landscape, letting them shine in their domain while Seffcon handles the rest. It's a partnership that embodies the essence of mutual growth, innovation, and progress.
Interested in transforming your startup's tech landscape? Let's connect and explore how Seffcon can empower your growth journey.
Experience the journey with us
Summarise your requirements and our business analyst would get back to you at the soonest.
Get in touch